Commemoration of the 78th anniversary of the liberation of Ravensbrück concentration camp
April 23, 2023
Ambra Laurenzi President of the IDE
I am very happy to finally be here again on this anniversary and to meet you in such great numbers. A special thank you to Andrea Genest and to the staff of the Memorial for organizing this meeting where we can honor the memory of our mothers and of all the deportees of Ravensbrück, but also discuss and exchange thoughts and projects.
Before I continue, I would like to remember our friend Vera Modjawer. She was a delegate for Austria and, as the daughter of a Ravensbrücker, a member of the 2nd generation. Now she has passed away quite suddenly and much too early. We will miss her dynamism and her openness in judgment, even if we did not always agree. we did not always agree. But her voice was always very clear and distinct, and that is a great gift. We will miss her very much.
Despite all the difficulties, the work of the International Committee has not slackened. On the contrary, we have taken numerous initiatives to spread the testimony of the former deportees, because we are convinced that if you know the history of Ravensbrück, you will also gain a more accurate and deeper insight into the system of Nazi concentration camps, its background and consequences. In this sense, we know that the history of the deportation of women is a very important aspect that is still not sufficiently addressed in many countries.
One of the most important projects was the exhibition "Faces of Europe", a happy initiative of the former director of the Memorial Insa Eschebach. It shows the portraits of mothers of the committee. Thanks to the tireless efforts of Andrea Genest, the exhibition was finally presented to the public after more than two corona years, having previously been shown online at the Police Museum in Prague under the curatorship of Katarina Kochkova and Stepan Vymetal. I am very grateful to them for this. The exhibition was then shown here at the Memorial, but it was only since last year that we were finally able to present it in other countries: first in Milan at the 'Casa della Memoria', then with the help of the Austrian delegates at various locations in Vienna, and finally this year, on the occasion of the Memorial Week, at the seat of the European Parliament in Brussels.
For the Committee this was an important result, because we felt it was our duty to give attention to our mothers in the most important political place in Europe, whose constitution is based on the values and principles born from their suffering and that of all deportees. We want these values to be omnipresent and to be a lesson for all of us.
The European Parliament has given a very warm welcome to our exhibition. According to the possibilities, we will show it also at the Strasbourg headquarters in October, on the occasion of the next meeting of the Committee. Our French friends and delegates are already taking care of it.
After the Corona pandemic, which turned our lives upside down for more than two years, Europe has been shaken for 14 months by a war that we would never have wanted to see. We did not want a Russian invasion of Ukraine, we did not want to see its cities destroyed, we did not want to see its citizens flee, and we did not want to see mass graves of fallen soldiers. Our Ukrainian friend and delegate Evjenjia Boyko, who lives in one of the areas worst affected by the war, is always in our thoughts and hearts, and we are in contact with her through her son Konstantin.
Evjenjia was born here, in this camp, on January 12, 1944, and took her first steps in this terrible concentration camp. Fortunately, she and her mother survived with the help of Dutch and Belgian fellow sufferers. Now she is old and sick, living again in the middle of the war, not knowing when it will all end.
After the 2nd World War and after the devastating Balkan War of the 1990s, we hoped that these war atrocities now belonged to history and that these tragedies would not be repeated.
But we also do not want to see rejections at the borders of Europe and the failure to rescue people at sea, which have caused numerous deaths by drowning in these years and months. Where is the solidarity between peoples that was a fundamental and indispensable value during the Second World War?
I think of the vital help that little Evjenjia and her mother received from women of other nations; I think of the help that the camp women gave to little Stella Nikiforova, who was left alone after her mother died when she was four years old. And I think of the children whose dead bodies were pulled from the sea after a refugee boat sank because, criminally, not enough had been done to reach out and rescue them.
I admit that we are powerless in the face of these things, but I promise you that the International Committee will not tire of making heard at every opportunity the voices of our mothers, who solemnly promised that they would protect the coming generations so that they could live a quiet life, preserving peace between peoples and striving for humanity.
This commitment was left to us as a legacy. We of the second and third generations have taken the baton, and it is our duty not to betray this promise.
Thank you and have a wonderful celebration.
Ambra Laurenzi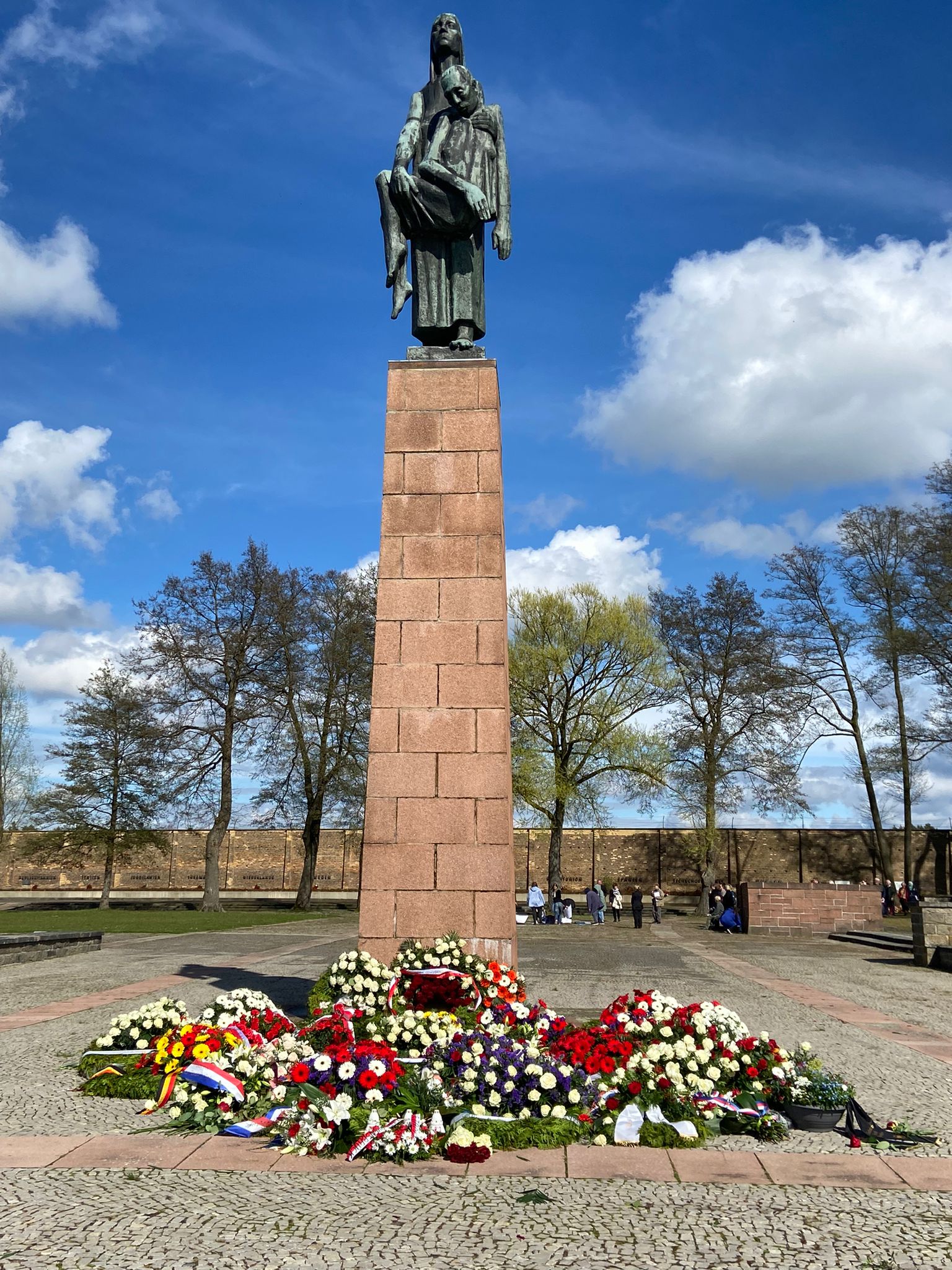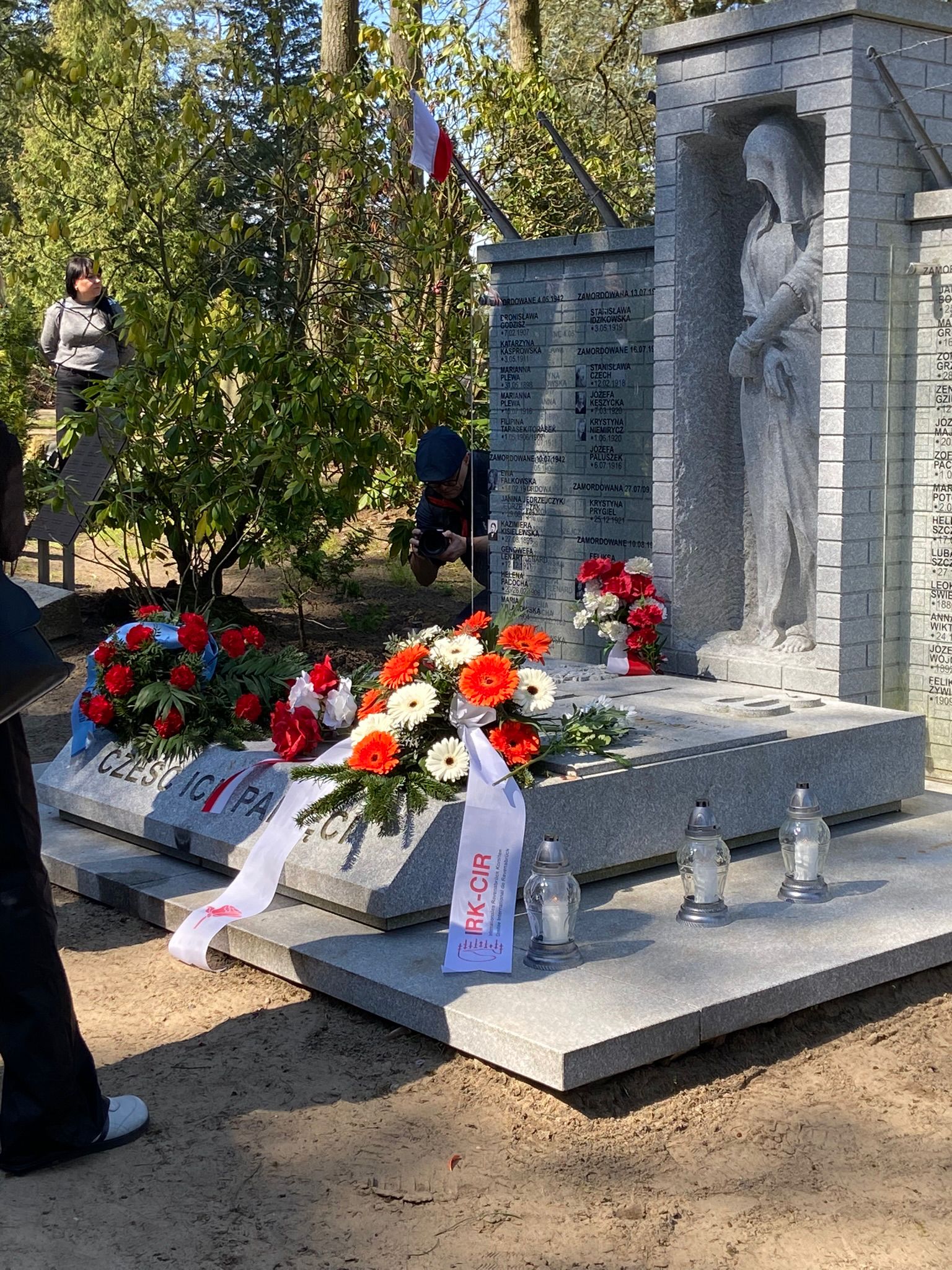 Commemoration at the memorial for the Polish Ravensbrückers at the Fürstenberg cemetery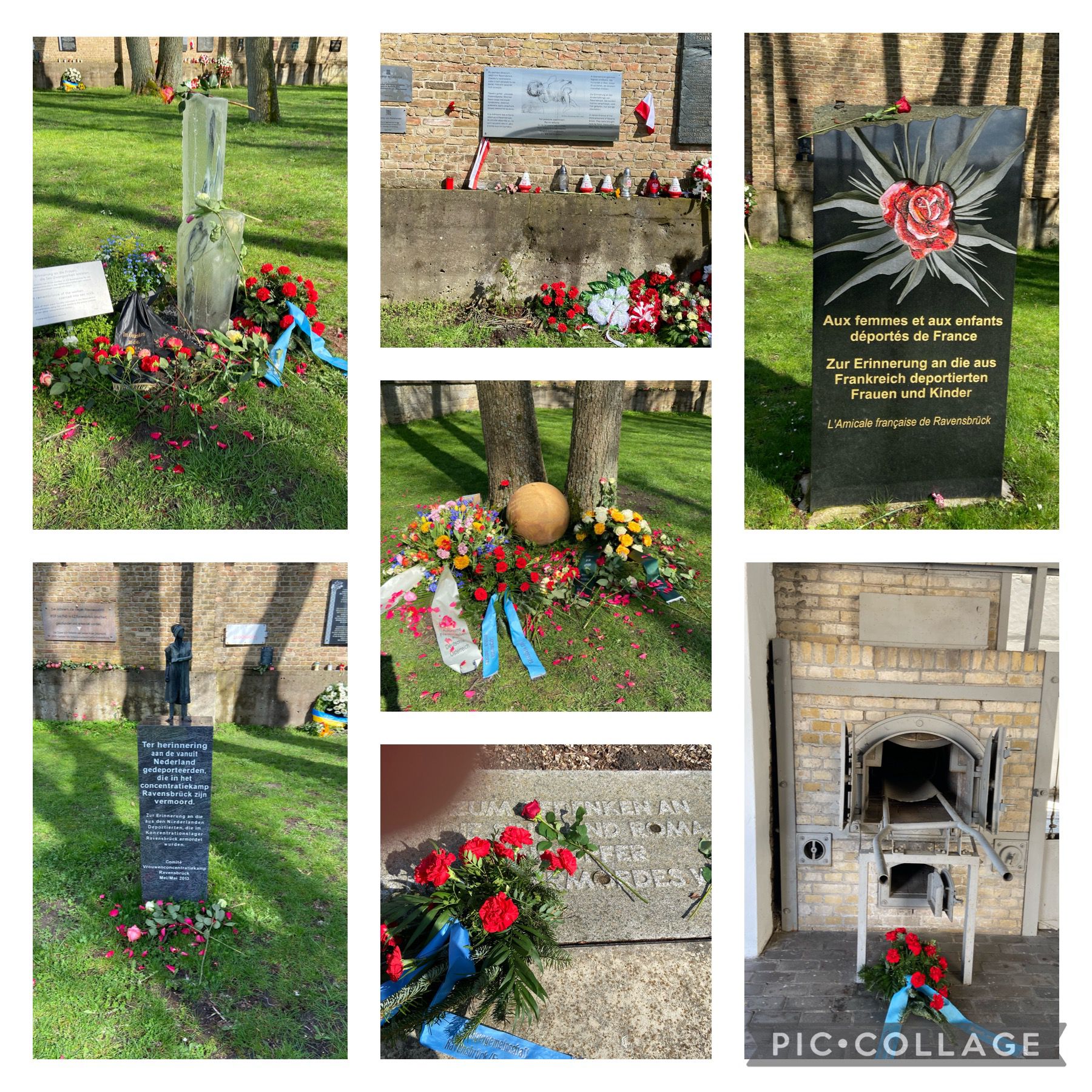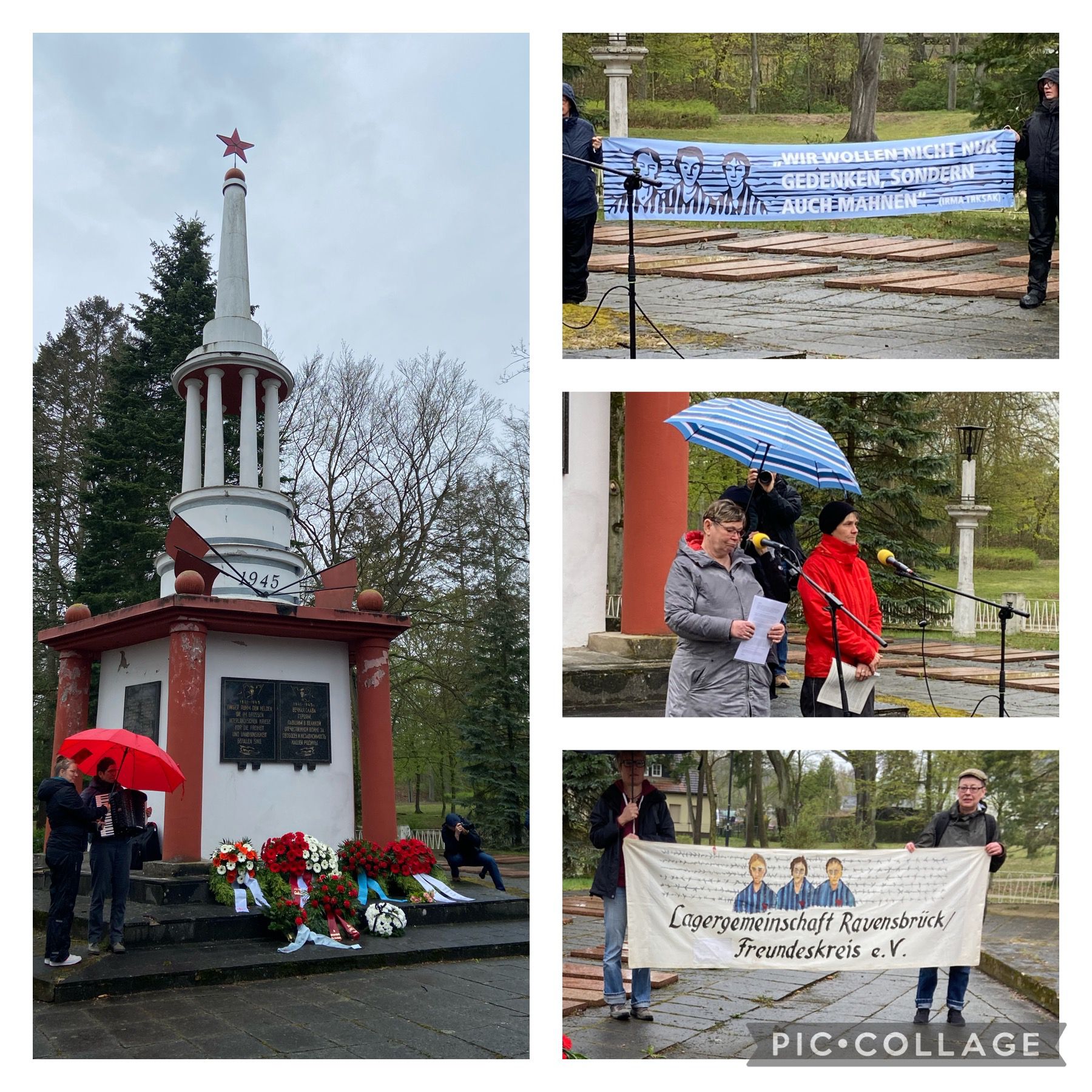 Commemoration at the Soviet Memorial