The IRK congratulates
29.01.2023
Ib Katznelson awarded Federal Cross of Merit 1st Class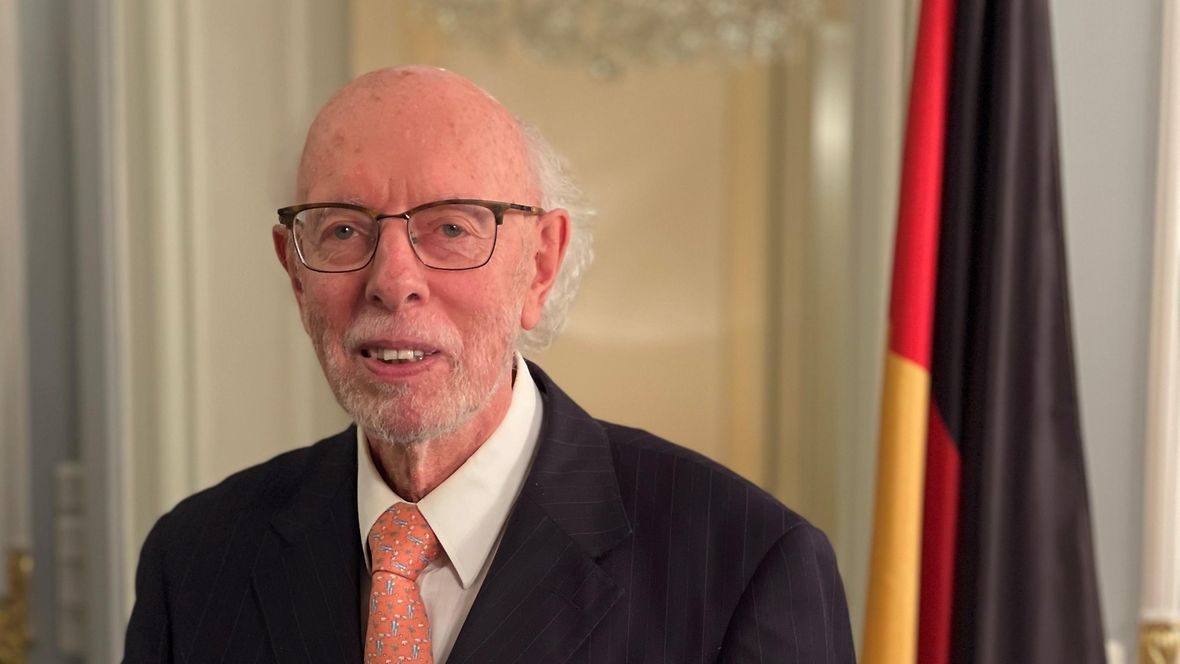 17.01.2023 - Article German President Frank-Walter Steinmeier has awarded Holocaust survivor Ib Katznelson the Cross of Merit 1st Class. The award is a recognition of Ib Katznelson's comprehensive commitment against forgetting and for reconciliation.
The Order was presented by the German Ambassador to Denmark, Prof. Dr. Pascal Hector, in Copenhagen on January 16, 2023. The Danish Jew Ib Katznelson (born 1941) was deported to Germany together with his mother in the fall of 1943. Despite serious illness, they survived the inhumane conditions in the Ravensbrück concentration camp. In the spring of 1944, they were deported to the Theresienstadt concentration camp, where they were reunited with their father, Iba Katznelson. In April 1945, the family returned to Denmark in so-called "white buses" as part of a rescue operation by the Swedish Red Cross. In recent years, Ib Katznelson has worked tirelessly to come to terms with his own history and has been actively involved in remembrance work. He continues to hold numerous eyewitness talks, especially with school classes, and is an active member of the International Ravensbrück Committee, among others. In 2017, he published the book Lad ham dø. ["Let him die"] about his experiences during the war.
On the occasion of the awarding of the Order, Ambassador Prof. Dr. Pascal Hector said: With this recognition, Federal President Frank-Walter Steinmeier expresses Germany's gratitude for the comprehensive and tireless work of Ib Katznelson. His commitment as a contemporary witness to the darkest chapter of German history is of the greatest value. With admirable generosity, Ib Katznelson has promoted reconciliation and rendered outstanding services to German-Danish relations.
Translation created by machine